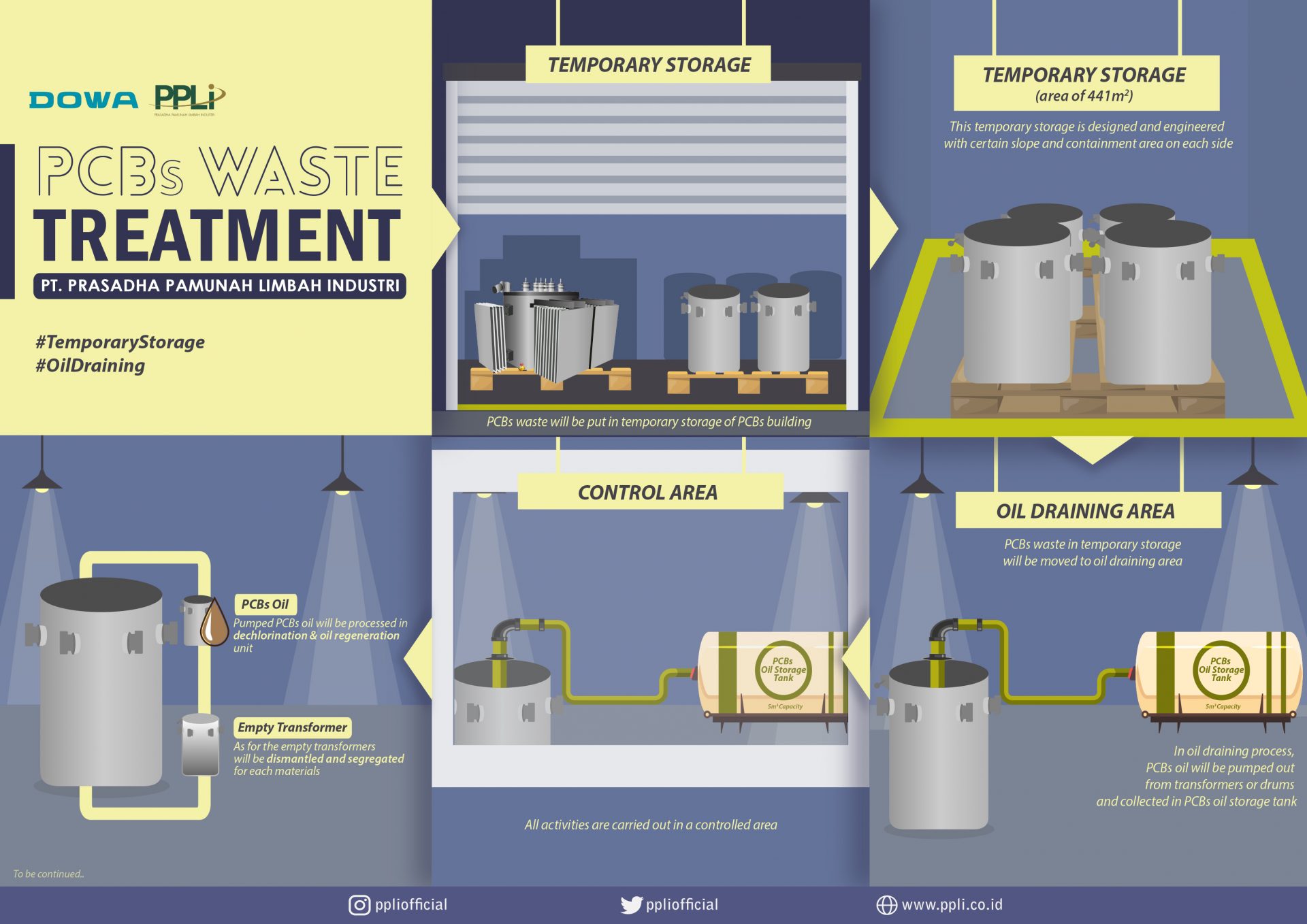 This is how it started.
Temporary Storage of PCBs Waste Treatment in PPLI
PPLI has its own temporary storage. PCBs waste from customer (waste generator) will be put in temporary storage of PCBs building. This temporary storage floor is designed and engineered with certain slope and containment area on each side. If there is a spill, it will flow immediately into the containment area and it will not contaminate the environment of PCBs treatment facility. Temporary storage is located in the same area with unloading area and transportation. Temporary storage has an area of 441 m2 and also equipped with an overhead crane with 10 tons lifting capacity.
Oil Draining
PCBs waste in temporary storage will be moved to oil draining area. In oil draining process, PCBs oil will be pumped out from transformers or drums and collected in PCBs oil storage tank. The capacity of this tank is 5 m3 Oil draining is conducted above oil pan box as a kind of preventive action if there is a spill during process. All of this activity is carried out in a controlled area. Furthermore, pumped PCBs oil will be processed in dechlorination and oil regeneration unit. As for the empty transformers will be dismantled and segregated for each materials.(atp)
What is next? Stay tuned.