The term PCBs or Polychlorinated Biphenyls still feels strange to the general public. PCBs are materials used since 1930 in various industrial fields widely as insulators in transformers, capacitors, coolants, paint additives, carbonless paper, and in plastics. PCBs are dangerous materials that can cause several degenerative diseases such as cancer, decreased immune system, increased risk of heart disease, hypertension, diabetes, reproductive system disorders, and nervous system disorders.
PCBs have bioaccumulating properties and the concentration of PCBs will increase at each step in the food chain. In other words, people who consume animal products (meat, eggs, cheese, milk) will get a much higher dose than pure vegetarians. This was conveyed by the Head of Sub-Directorate for Hazardous Waste Elimination, Ministry of Environment and Forestry (KLHK), Upik Siti Aslia during the socialization event on Indonesia Free from PCBs in the MM2100 Industrial Area, Cibitung, Bekasi, West Java (20/2).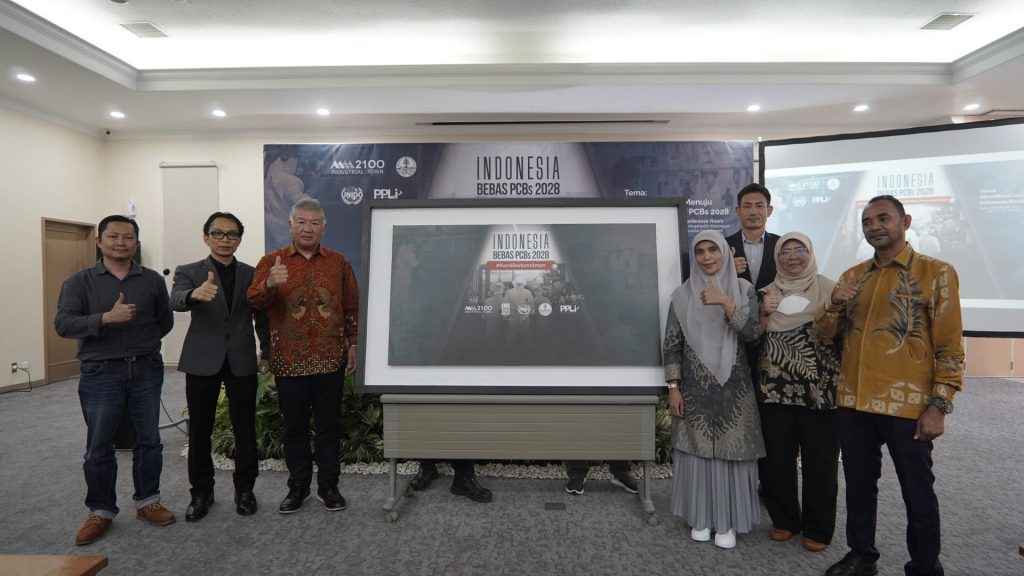 Meanwhile, the United Nation Industrial Development Organization (UNIDO), Rio Deswandi, a representative of the United Nations which focuses on industrial development, explained about treatment technology and the UN basis for declaring the world free of PCBs in 2028. In this activity a joint commitment was also signed to realize a 2028 PCBs-free Indonesia in the MM2100 Industrial Area by Upik Siti Aslia representing the Ministry of Environment and Forestry, Duarte De Jesus Fernandes from the Bekasi Regency Environmental Service, Rio Deswandi from UNIDO, Tetsuya Yumoto from PT Prasadha Pamunah Limbah Industri (PPLI) and Kazuo Sudo as CEO of MM2100 Industrial Estate.
Meanwhile, Imam Zulkarnain from PPLI explained PPLI's services in an effort to support the PCBs-free program and its treatment technology at PPLI which is ready to operate. He revealed that currently PPLI is the only one that has PCBs waste management technology in Indonesia.
In this activity which was attended by hundreds of companies in the MM2100 area, a free consultation was also held regarding PCB waste for over 100 companies in the MM2100 area. (atp)