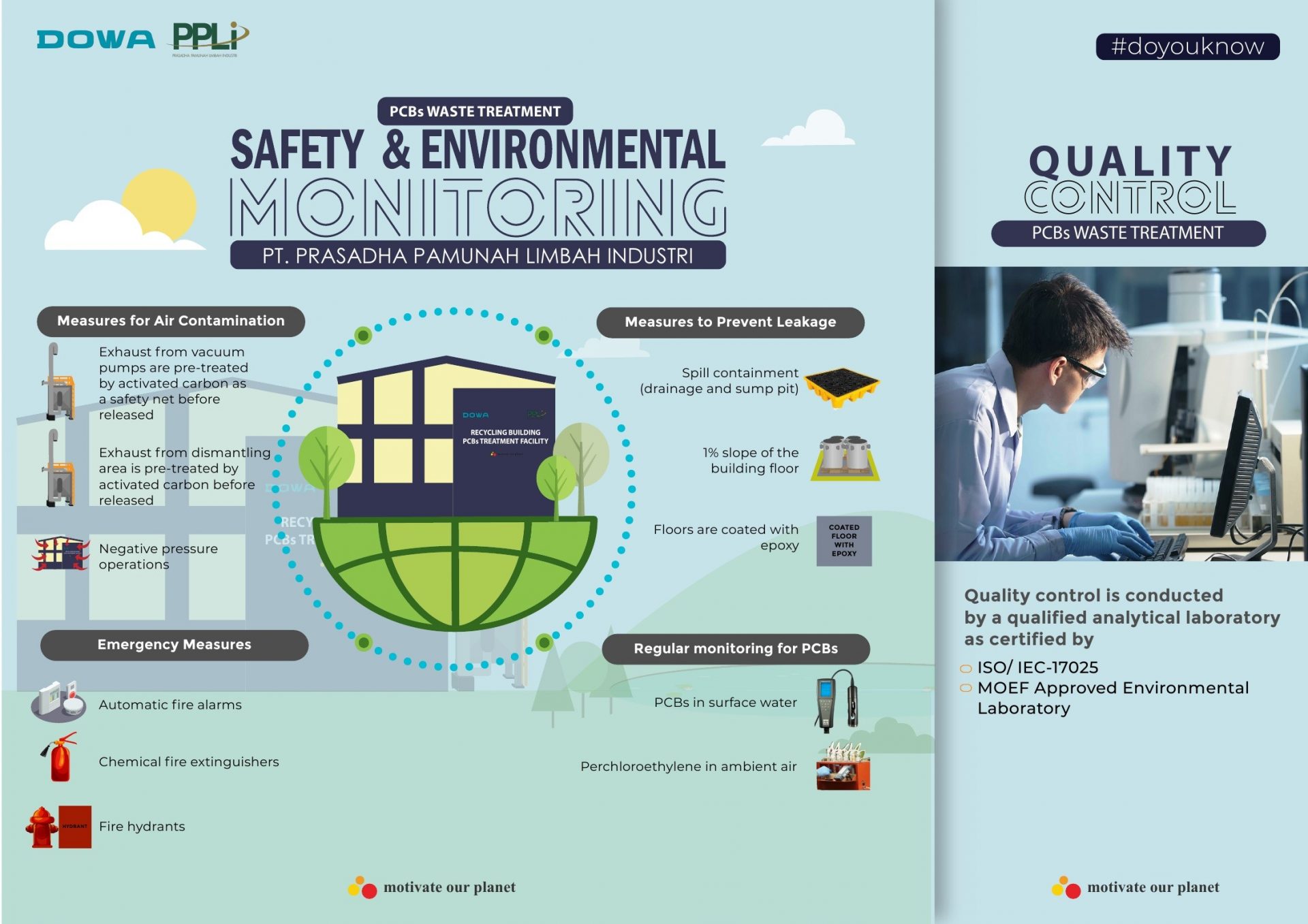 During PCBs waste treatment process, regular monitoring is required to maintain air quality and a cleaner and safer environment without leakage. The types of monitoring carried out are:
Measure for Air Contamination :
Exhaust from vacuum pumps are pre-treated by activated carbon as a safety net before released.
Exhaust from dismantling area is pre-treated by activated carbon before released.
Negative pressure operations
Measure to Prevent Leakage :
Spill containment (drainage and sump pit)
1% slope of the building floor
Floors are coated with epoxy.
Emergency Measure :
Automatic fire alarms
Chemical fire extinguishers
Fire hydrants
Regular monitoring for PCBs:
Perchloroethylene in ambient air
PCBs in surface water
Quality Control
Quality control is conducted by a qualified analytical laboratory as certified by :
ISO/ IEC-17025
MOEF Approved Environmental Laboratory.(atp)