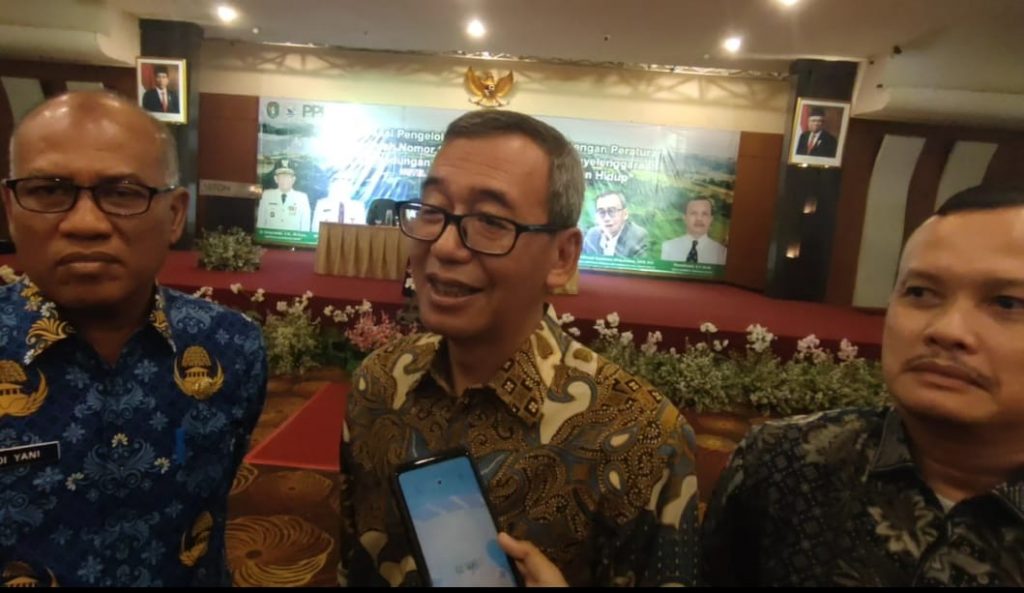 The problem of industrial waste in Indonesia still needs serious attention. Many companies are still ignorant of it. Not infrequently this hazardous waste is disposed of carelessly into rivers and buried in the ground without stabilization processes, thus endangering the ecosystem including humans.
Because of this, the Ministry of Environment and Forestry together with the West Kalimantan Province Environment and Forestry Service held a socialization on the management of hazardous waste to business actors in West Kalimantan.
For this socialization, the Ministry of Environment and Forestry cooperated with a hazardous waste management company, PT Prasadha Pamunah Limbah Industri (PPLI) at Aston Pontianak Hotel.
The socialization was attended by 275 companies throughout West Kalimantan, from farming, mining, small industries, hospitals to health centers throughout West Kalimantan.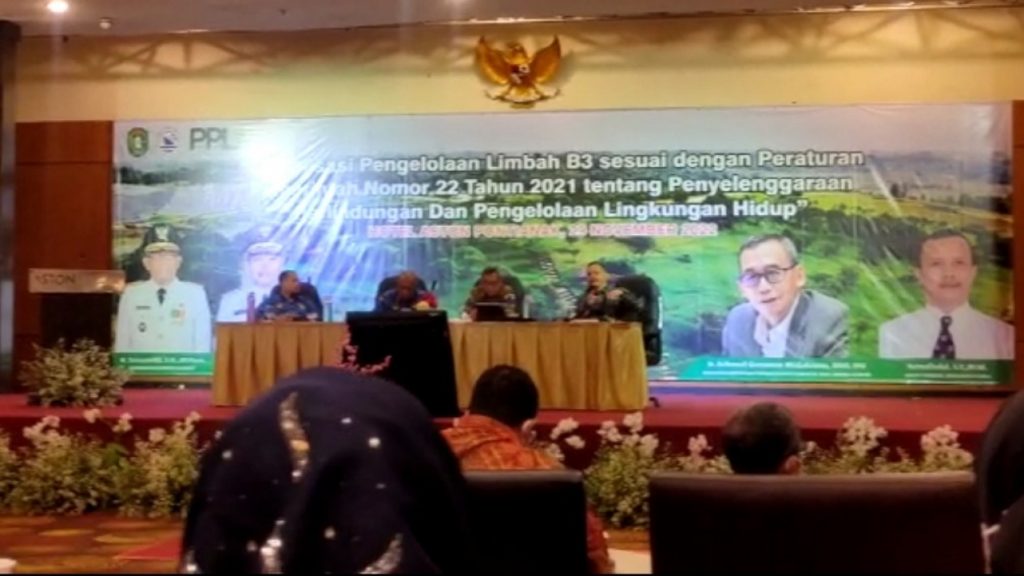 The Director for Verification of Hazardous and Non-Hazardous Waste Management, Directorate of Waste Management and Hazardous Waste, Ministry of Environment, Achmad Gunawan Widjaksono, who was present at the activity, conveyed the socialization in accordance with government regulation number 22 of 2021 concerning the implementation, protection and management of the environment.
Adi Yani, Head of the LHK Service for West Kalimantan Province, revealed that the largest waste in West Kalimantan is generally hazardous industrial waste. He added that the treatment of hazardous waste in West Kalimantan has so far been integrated with the AMDAL documents. He revealed that if the management of activities is preceded by an Environmental document, surely the management of hazardous waste will also be included, but the new law of Cipta Kerja is tightened, meaning that the company, the hospital must submit a report on the amount of hazardous waste, whether it is used or disposed of. He emphasized that if they are disposed of there must also be a procedure, they must be transported and appointed to a third party, so this procedure has been emphasized again in Cipta Kerja Laws, so it is more orderly.
For business actors who already have AMDAL documents and have procedures for handling hazardous waste, in this meeting they carry out an evaluation. He hopes that with this socialization, waste generators comply with waste management regulations, so that the environment remains clean and maintained. In addition, on this occasion he hopes that business actors can process waste and use it according to regulations so that economic circulation can run, so that the regional economy will get better. He added, not only being stockpiled, waste is reprocessed, used into other raw materials, it will reduce the main raw resources, so that it will be efficient, from energy and so on.
In the same place, Yurnalisdel as the General Manager of Sales and Marketing of PPLI said that there needs to be synergy between all parties in treating hazardous waste, starting from hazardous waste producers, regulators, supervision, management. He explained regulation-based waste management, he made sure that all parties involved in this matter understood the same thing. He explained that PPLI had been active in Indonesia for more than 28 years. He said that PPLI has integrated industrial waste management. Starting from packaging, transportation, laboratory testing, treatment to landfill in PPLI.
He explained that a number of new technology facilities were also owned by a company whose 95 percent under by Dowa Ecosystem Co. Ltd from Japan. Meanwhile, the other 5 percent shares from the Indonesian government. (atp)