Siti Fadia's achievements at the world level in badminton have won the sympathy and support of various parties, including a hazardous waste management company, PT Prasadha Pamunah Limbah Industri (PPLI).
The company, which has been treating industrial waste for more than 28 years, was moved to participate in giving awards to the 2021 Sea Games gold medalist.
The appreciation PPLI give is in the form of a gold medal which is the result of a project processed from electronic waste. This medal was produced directly from Japan, PPLI Public Relations Manager, Arum Tri Pusposari conveyed ahead of the awarding of the medal at the PPLI Training Center, Nambo Village, Klapanunggal District, Bogor (5/10).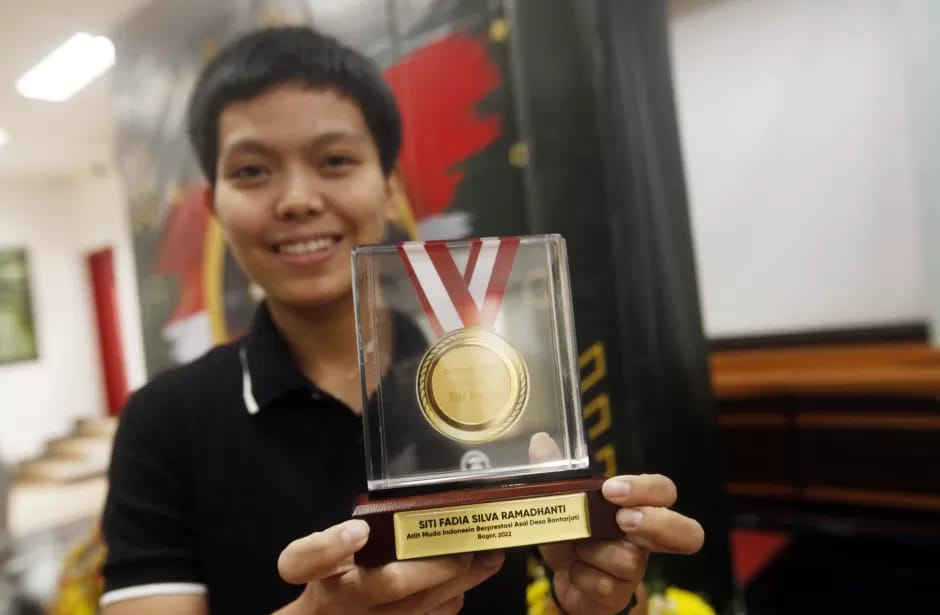 In addition to the gold medal, PPLI also handed over Rp 25 million for coaching and achievement development for Siti Fadia. PPLI hopes that the funds we provide will motivate Siti Fadia to maintain her achievements.
Siti Fadia herself is an outstanding athlete from Bantarjati Village, Klapanunggal Bogor where PPLI operates to run its waste management business.
Talking about the material for the gold medal, Arum explained that the medal was processed from the gold content contained in electronic waste, that the manufacturing process was carried out in Japan (the head office of the holding company PPLI, DOWA ECO System Co Ltd).
Adding to what Arum said, PPLI's CSR Manager, Ahmad Farid, assessed that Bantarjati village is recognized as having many talented and potential young people in the field of sports. Farid emphasized that apart from Fadia, Bantarjati also has athletic athletes who have reached the district, provincial and national levels.
Seeing this potential, Farid emphasized that through its CSR program PPLI will increase attention and guidance to the field of sports, including badminton, that the assistance for sports facilities and infrastructure will also be increased for villages around the company. The hope is that another Fadia will be born.
As is known since 2021, repeatedly the woman whose full name is Siti Fadia Silva Ramadhanti has made extraordinary achievements in badminton. Call it starting from the 2021 Olympics, 2022 SEA Games, Singapore Open 2022, and Malaysia Open 2022.
In October, Siti Fadia will participate in two world tournaments, including the Denmark Open which will take place 18-23 October 2022 and the French Open 25-30 October 2022. Arum said that this October, Siti Fadia will again make her best achievement. (atp)