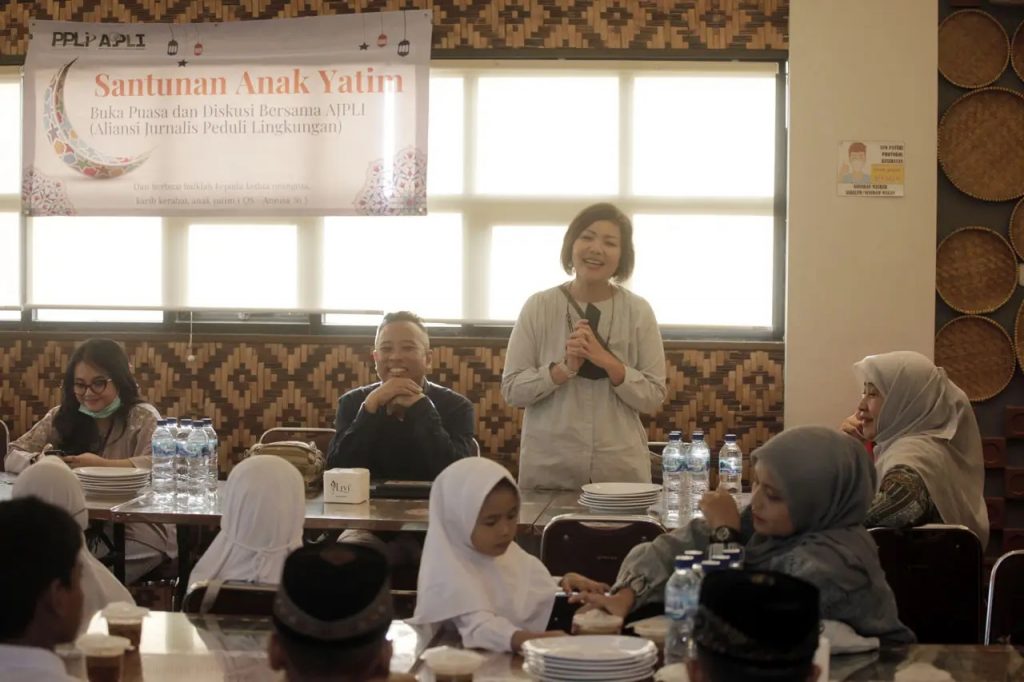 A number of Student Delegations of the International Caretaker Environment (CEI) 2023 conference were presented by PT Prasadha Pamunah Limbah Industri (PPLI) together with the Alliance of Environmentally Concerned Journalists (AJPLI) in an environmental discussion program at Wajan Sunda Simatupang, South Jakarta (13/4).
The students came from MTsN 4 Jakarta, including Syauqy Faza Mukti Al Haritsy, Shafa Raihanah, Shakeela Batrisya, Hamdi, Raki Naufal Farras, accompanied by Ustadz Teguh Satria Pendowo.
On this occasion Manager of Public Relations and Legal of PPLI, Arum Tri Pusposari, provided a briefing on hazardous and industrial waste to the environmental student ambassadors who will take part in the 37th CEI conference in Yogya. On this occasion, the delegates explained the program plans and activities as well as the selection process they participated in to become ambassadors for the nation.
On this occasion, the supervisor of the CEI Delegation, Dr Rida Hesti, who is also a social observer, admitted that she appreciated the support of PPLI for the CEI 2023 activities. Dr Rida expressed her gratitude for the invitation from PPLI and hoped to be able to become a reference for this country in protecting the environment from the threat of hazardous waste.
In this activity PPLI and AJPLI also held breakfasting dinner and compensation activities with dozens of orphans from the Multazam Foundation. AJPLI management who is also a Sindonews journalist, Isra Triansyah wants this synergy to be carried out by AJPLI and PPLI in bringing good messages to the community. (atp)