WASTE TREATMENT WITH INCINERATION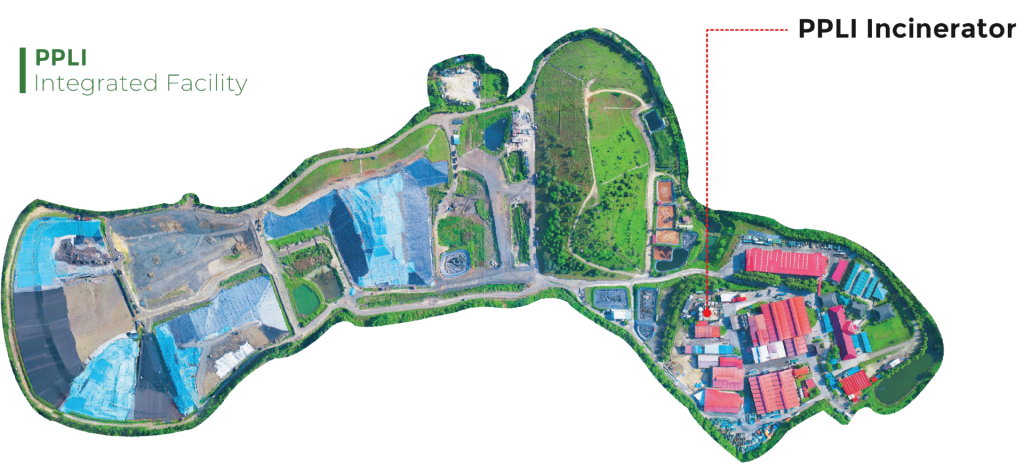 The rapid increase in waste generation demands a technology that is able to provide solutions quickly in a short time. Incineration is one answer. Incineration is a thermal waste treatment process that utilizes heat energy to burn waste. This combustion process is carried out in a controlled manner at high temperatures in a closed device called an incinerator.
The heat energy used in the incineration process is not only capable of destroying the pollutants contained in the waste, but also able to significantly reduce the mass and volume of the waste. Initially, incineration technology was applied to the waste management process as an effort to save airspace in landfill. In its development, this technology is also widely applied in industrial waste treatment processes, including hazardous waste.
Departing from the market need for a quick waste management solution in a short time above, PPLI is currently trying to expand its services by building incinerator. This is in line with the development stages that were planned at the beginning of the establishment of PPLI, where the incinerator is the third and final stage of the entire construction of waste management facilities at PPLI. The existence of an incinerator will enrich the menu of waste management services that can be offered, as well as provide flexibility for PPLI as a one-stop-service waste management for all industries in Indonesia.
TYPES OF WASTE THAT CAN BE TREATED
Waste incineration utilizes heat to destroy waste and the pollutants it contains. Waste that can be treated with this method is organic waste that can indeed burn, such as oil sludge, paint sludge, used rags, waste made from plastic, expired materials and products, used drilling mud, industrial WWTP sludge, expired chemicals and residual samples from research institutes, to medical waste from health care facilities; and wastes whose destruction is recommended by burning such as pesticide waste.
TYPES OF WASTE THAT CAN BE TREATED
Established
First and only licensed waste management facility in Indonesia
Acquired by MAEH group
MAEH 95%: BUMN 5%
Successful Turnaround and Commencement of Capacity Upgrade to improve facilities and increase capacity
Significant Capital Investment
Capacity upgrade completed collection depots and transfer stations in strategic geographic locations across Indonesia. Improved services and additional service
MAEH acquired by DOWA ECO-System
DOWA ECO-System Co. Ltd. is a subsidiary company of Dowa Holdings Co. Ltd. Established in October 2006 in order to focus more specifically on Environmental Management & Recycling. Dowa was originally established in Japan in 1884 as a mining & metal smelting/refining company. DOWA Environmental Management & Recycling Division has the broad-based expertise and high level of technology that allows the recapture of over twenties (20) different metals, including gold and silver, derived from the refinement techniques developed in the metal mining and metal smelting/refining industry.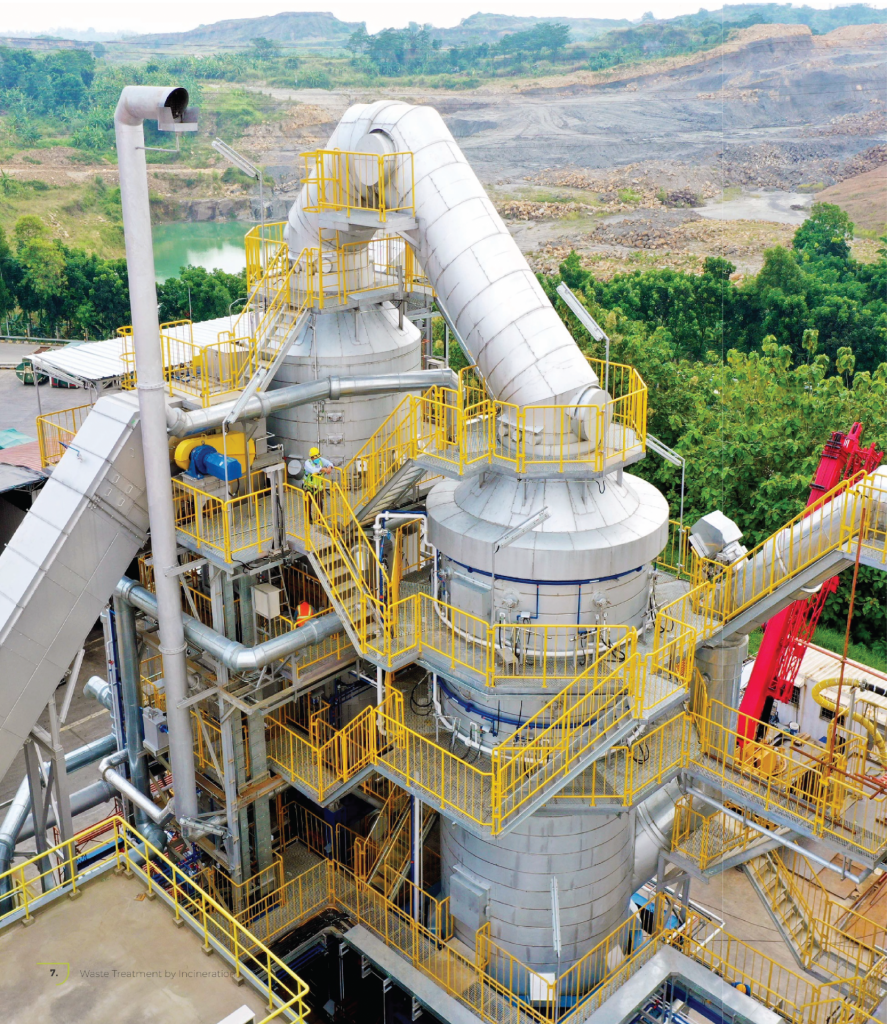 PPLI as the only integrated management of industrial and hazardous waste is the most appropriate choice for industry players to become partners in waste management.
The waste generated by an industry sometimes varies in terms of its type and also in terms of its treatment method. So that by making PPLI partner in waste management, almost all types of waste can be treated with various choices of treatment methods.
The advantages of incinerator owned by PPLI include:
The incinerator used is a vertical stoker type. This type of incinerator can be used for waste that is not segregated and waste with a high moisture content can still be burned without the need for fuel.
Equipped with emission control equipment so that it can meet even the strictest emission requirements such as EU emission requirements. Emission control used: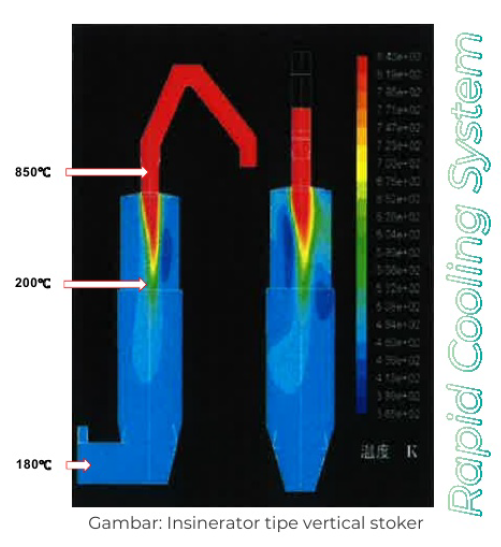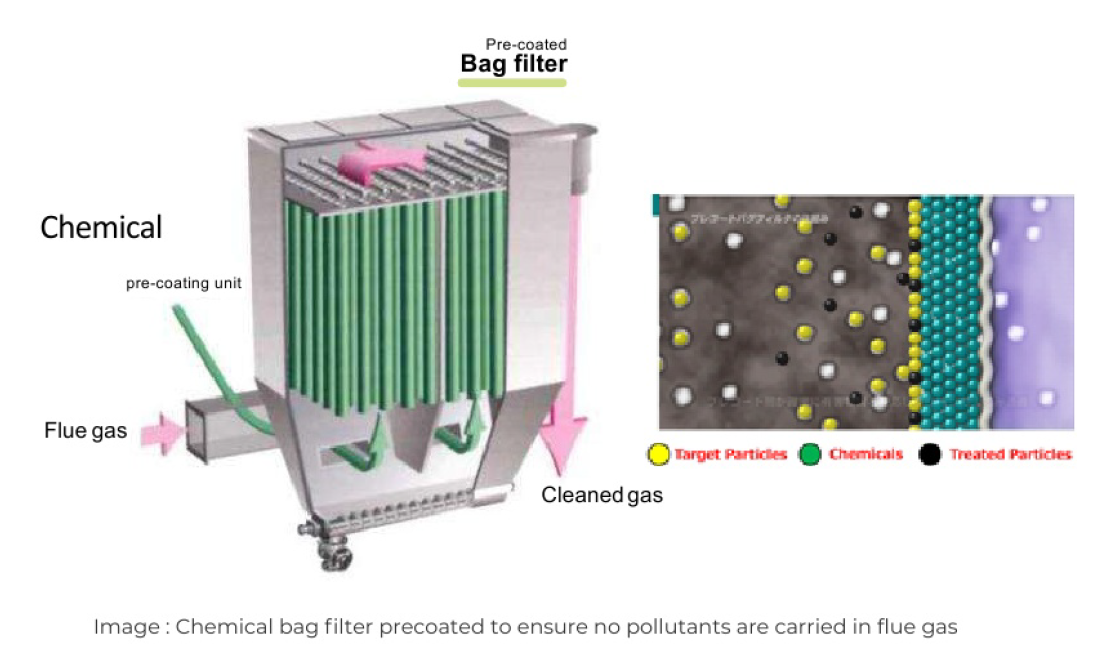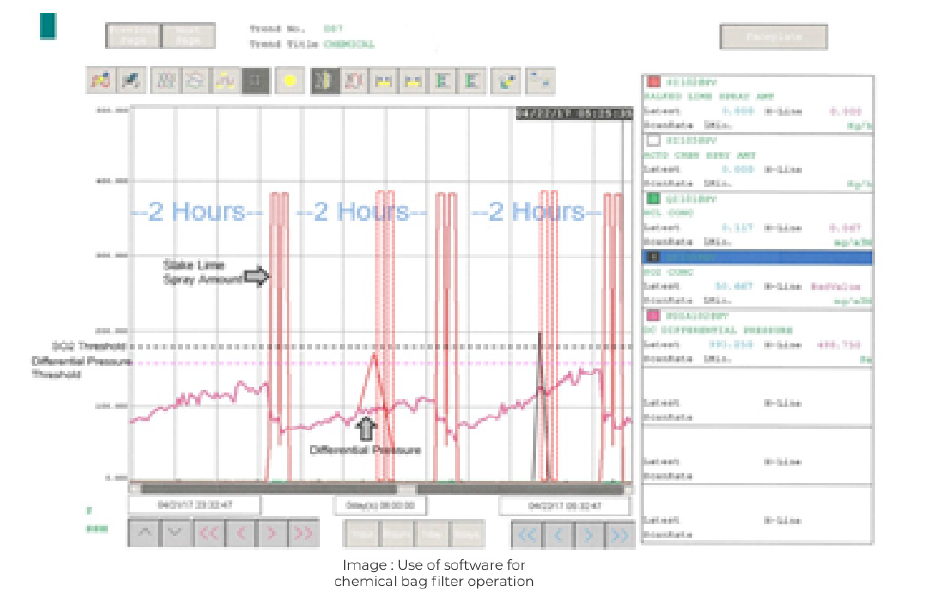 Use of ammonia or urea to control Nox in flue gas produced
The use of a rapid cooling system to rapidly cool the flue gas to below 200°C, within 2 seconds. Aims to prevent the re-formation of doxins
Use of line, activated carbon to ensure that pollutants such as sulfur/H2S, HIS, and heavy metals meet existing quality standards
The use of turbo chemical baghouse filter that operates automatically and is connected to a continuous emission monitoring system (CEMS) facility. In this unit organic pollutans, sulfut, HCI, HF, and heavy metals will be filtered. Its operation connected to CEMS ensures that if the flue gas coming out of the filter bag exceeds a certain value, it will automatically be cleaned.
Use of continuous emission monitoring system (CEMS). PPL incinerator is equipped with CEMS which monitors not only temperature, flow rate, O2 and CO2, but also monitors HCI, NOX, SO2, CO, Opacity, CH4, HF, Dust Concentration and Moisture. The use of CEMS to fully monitor parameters in flue gas is the first and only one in Indonesia at this time.
The pressure inside the incinerator is always kept lower than the outside pressure, so there will be no leakage of combustion gases out without going through the existing chimney.
Has several ways of putting waste into incinerators. Variations in the input of waste will facilitate treatment for various types and properties of waste such as solid, liquid, sludge, and infectious.
Equipped with a fixed grate furnace, for waste to be destroyed along with its packaging, for example, mercaptan waste which has a very strong smell or waste whose combustion residue will be further recycled, for example electric vehicle battery waste or e-waste.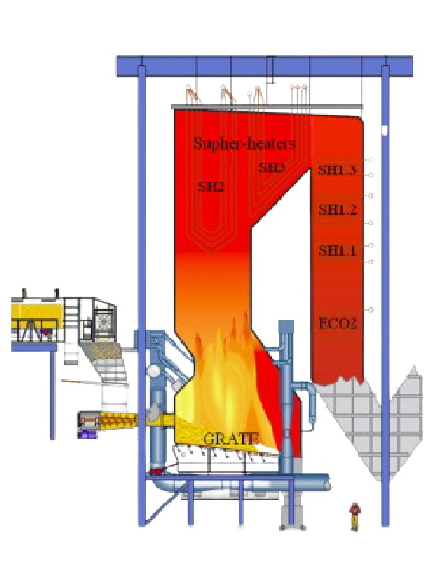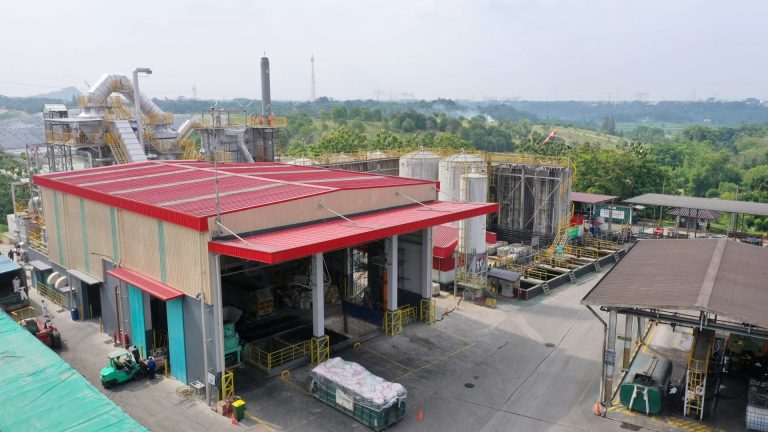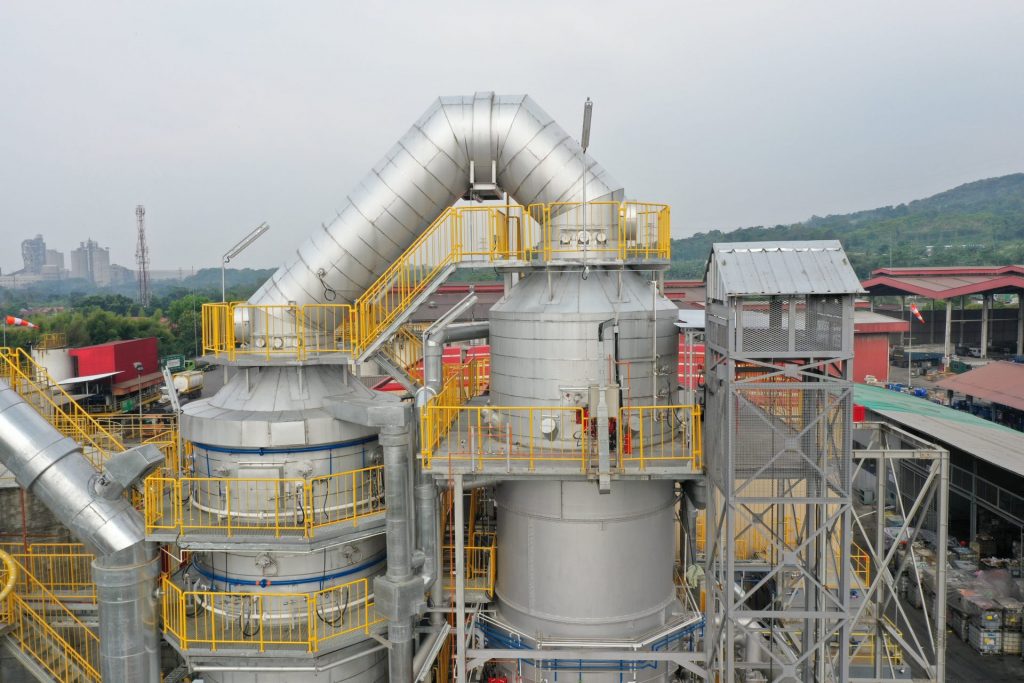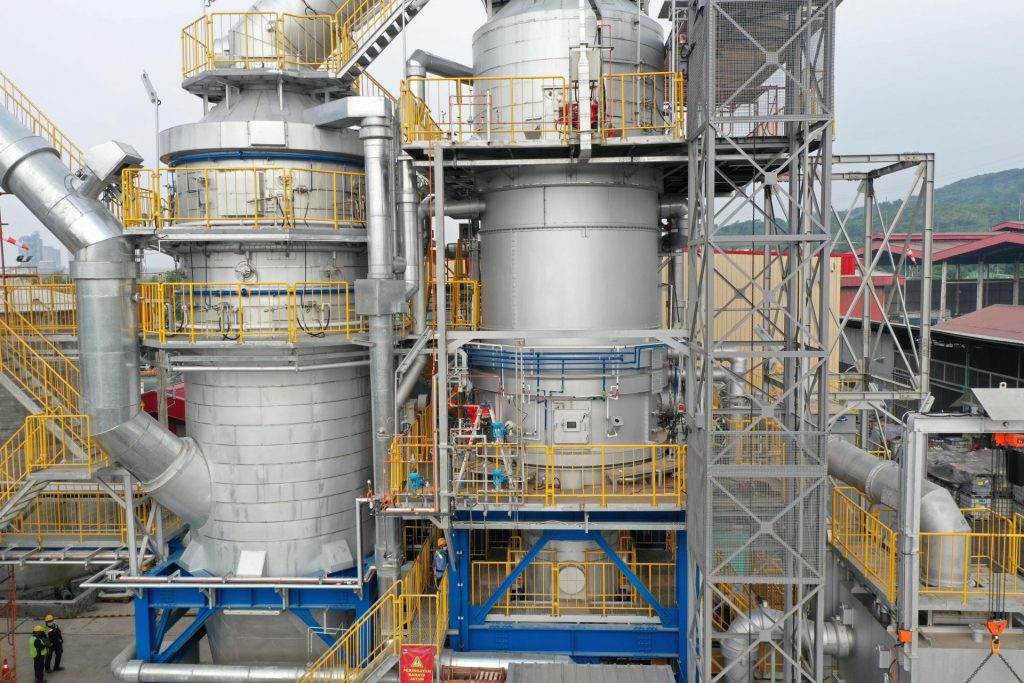 Before the waste is received, PPLI will first characterize the waste in order to determine the characteristics, content, potential hazards, and suitability for treatment through incineration.
This characterization is needed to determine the right type of packaging, the type of transportation vehicle that is appropriate, including aspects of occupational safety and health. In addition, pre-acceptance also serves to determine compliance with legal aspects based on the Hazardous Waste Management Technical Approval owned by PPLI. The results of the characterization become the basis for determining costs and making a cooperation contract with the generator. After the cooperation contract is approved and signed by both parties, the waste collection will be scheduled.
I. Packaging, Labelling, and Security of Waste for Transportation
PPLI staff provide services in packaging, labeling, and securing containers to ensure waste is ready for collection, and transportation can be arranged in accordance with Indonesian law.
Waste manifests are completed by PPLI staff prior to dispatch, in accordance with relevant transport and environmental regulations.
All incoming and outgoing vehicles are monitored using CCTV, GPS and manifest documentation, and waste label barcodes to ensure safe and smooth transportation of waste from customer facilities to PPL facilities. Drivers are trained to be able to respond properly in the event of spill and to respond properly if waste spill occurs during the waste transport process.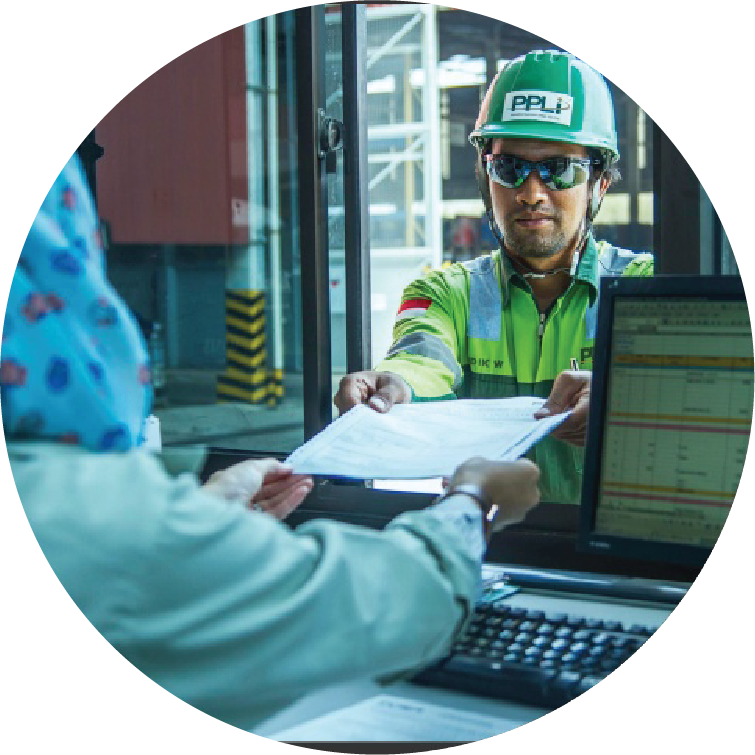 II. Customer Services Group
We recognize the importance of providing quality customer service in PPLI's business today and in the future. PPLI's Customer Service Group (CSG) is dedicated to achieving the highest level of customer service. CSG performs many aspects of coordination including assisting with technical or administrative matters as well as receiving feedback from customers.
III. Collection and Transportation Collection
Collection and Transportation Collection services are scheduled, based on customer requirements. PPLI staff coordinates with customers to arrange the appropriate collection frequency. PPLI operates a variety of transportation equipment to best meet the demands of its customers. PPLI's fleet consists of a variety of vehicles:
O Hook Lifting Truck
Tow truck
Vacuum truck
Prime mover
Drum van
Gull wing
Flat Deck, and o 20′ and 40′ semi trailers are suitable for marine containers, large containers of various sizes
Roll-off boxes, and ISO tanks and blow tanks.
PPLI can also manufacture special containers, certified lift and load, to meet specific customer requirements. Waste containers are available in various sizes and types. Examples include:
Roll of boxes
Compact or boxes
ISO tanks of various sizes
1.5 Box Lugger
Drill cutting box
BREAKTHROUGH IN
HAZARDOUS WASTE TRANSPORT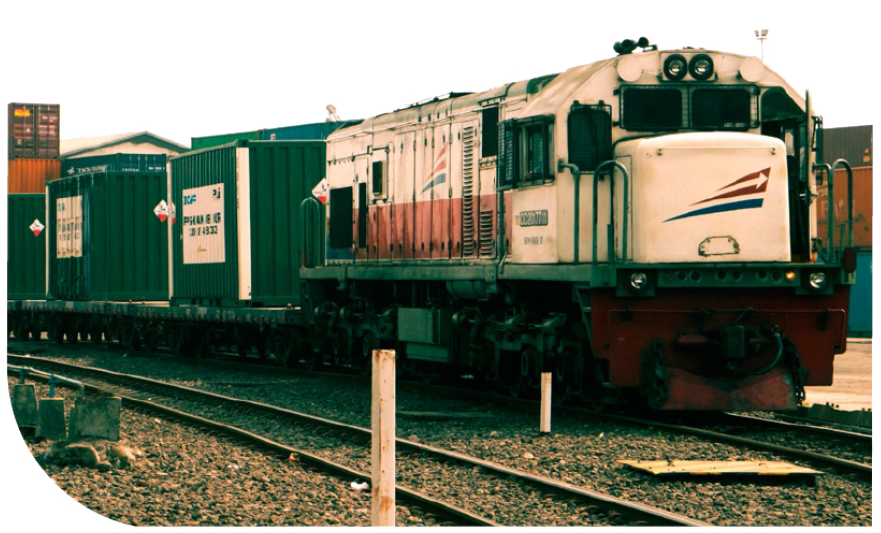 The train departs from Kalimas Station, Surabaya Carrying Hazardous Waste
As part of the progress and development of the environmental and logistics industry, PPLI currently has carried out the transportation of hazardous waste by rail transportation mode.
This breakthrough was initiated by PPLI, PT. Kereta Api Indonesia (KAI) and PT. Kereta Api Logistik (KALOG) to reduce the burden of transporting waste on the highway while reducing the level of congestion.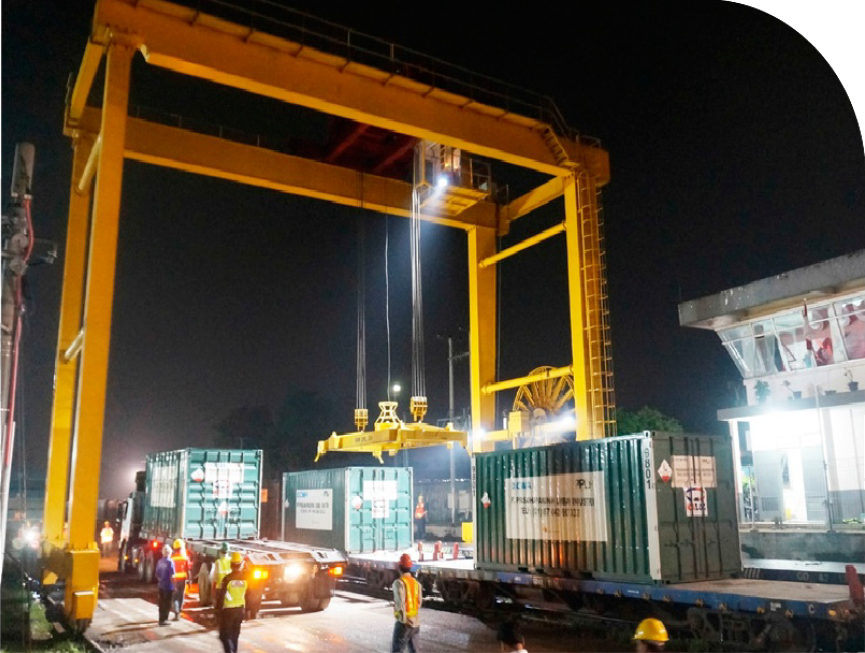 Loading at Nambo Station, Bogor
The initial departure for hazardous waste transportation starts from Kalimas Station, Surabaya, East Java to Nambo Station, Bogor, West Java to be treated at the PPLI integrated waste management facility around Gunung Putri, Bogor.
This type of transportation will be routinely carried out twice a week with a total of 10 Twenty-Foot Equivalent Units (TEUS) from 5 Flat Carriages (GD) or the equivalent of 180 Tons for each departure. The target for the hazardous waste train transportation comes from waste-generating companies from the eastern part of Java Island, with a focus on East Java and Central Java.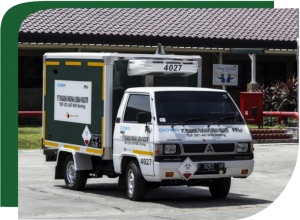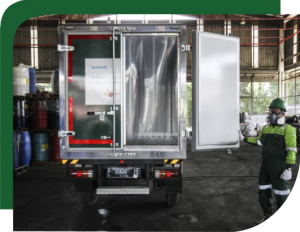 Collection and Transportation
PPLI provides refrigerated trucks below 0° to ensure the transported waste complies with national and international standards.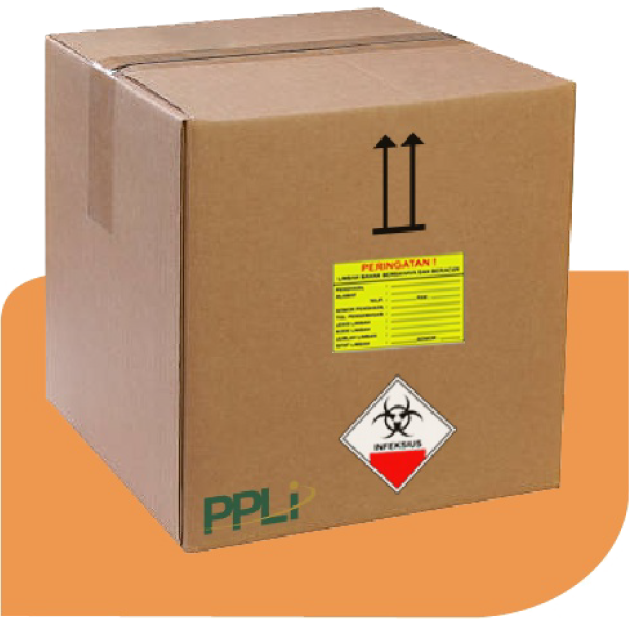 PPLI staff provide services in the form of packaging, labeling and safe placement to ensure waste is ready to be transported, and transportation can be arranged according to national and international standards. The waste manifest will be completed by PPL staff before departure according to the fleet specified in the applicable regulations.
Upon arrival at PPL facility, the waste will be re-examined through a finger print test. Fingerprint test is a qualitative laboratory test that aims to ensure that the parameters tested meet the requirements in the permit and the results are still within acceptable limits to be treated and processed effectively, as well as to verify that the incoming waste is in accordance with the information written in the hazardous waste manifest and is the same waste as agreed in the contract. After the inspection is complete, the waste will be temporarily stored in the waste storage warehouse while waiting for the treatment recipe.
In the incineration process, waste will be burned at high temperatures to destroy pollutants into simple compounds in the form of gases that can be released into environment. This process also produces residue in the form of ash which will later be disposed into landfill.
Feeding waste into vertical stocker type incinerator is carried out in various ways, namely:
Through a conveyor belt, for solid waste or sludge without free liquid. So that this solid waste is homogeneous, it will first be mixed/stirred in the mixing pit.
Importation for medical waste with infectious characteristics
Intake by pumping directly into the incinerator. It is used for liquid waste such as waste oil, solvent, alkali waste and acid waste.
Feeding through direct feeding to the incinerator. Used for laboratory reagent waste with a size below 0.5 liters.
All waste will enter the first combustion chamber with a minimum temperature of 800°C. The residence time of waste in the combustion chamber is about 2 (two) -6 (Six) hours. From the first combustion chamber, the flue gas produced by the waste will be forwarded to the second combustion chamber which has a combustion temperature ranging from 850-1000°C with a residence time of at least 2 (two) seconds. The combustion gases in the second combustion chamber will then be rapidly cooled in the cooling tower to prevent the formation of dioxins.
This cooling is done by spraying water so that the gas can reach temperatures below 200°C in about 2 (two) seconds. The cooled combustion gas will then be added with lime and activated carbon before being filtered using baghouse filter which is controlled by a computer system through special programming. Monitoring the quality of emission gases is carried out continuously with the parameters of NOX, SOX, HCI, CO, CO2, and 02. The flow diagram of the incineration process with a vertical stocker type incinerator is illustrated in the following figure: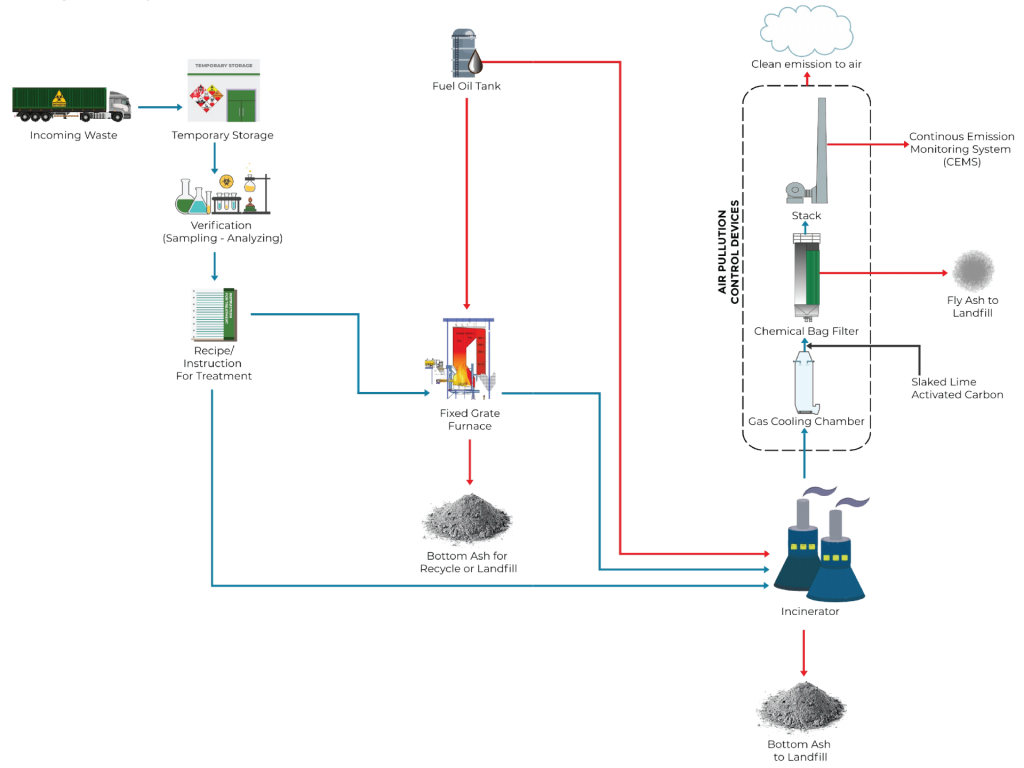 From the processing of the incinerator, bottom ash and fly ash will arise in the amount of about 10-20% of the burned waste. The bottom and fly ash will be disposed in secure landfill. Periodically, the characteristics of this ash are checked using the toxicity characteristic leaching procedure (TCLP) method.